When you start the DELL server, it is displayed in the middle of BIOS as shown below

Strike the F1 key to continue ~ And it stops appearing.

The OS does not start unless F1 is pressed each time it is restarted.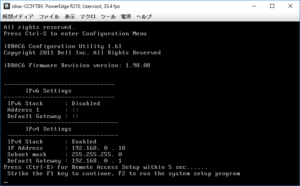 This time I will tell you how to solve this phenomenon.

※ It is not a fundamental solution.

※ The operation method may be different depending on the equipment.

① Press the F2 key in the state of the previous image ↑ to the setup screen

② Place the cursor on the bottom F1 / F2 Prompt on Error and press the space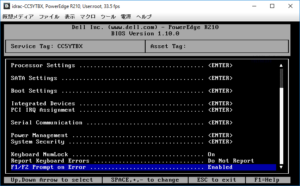 ③ Because warning message is displayed, press space again and change to Disabled

④ Save the setting change and start it with [Esc] → [Save Changes and Exit]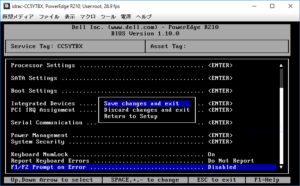 ■ Attention
F1 / F2 Prompt on Error (urges F1 / F2 on error) is invalid.

In other words, just disabling the error display, the root cause of the error can not be solved.

Please use this method as appropriate.